Are you looking for a new family dentist or perhaps looking for a clinic closer to home? We welcome you to stop by and meet Dr. Schuett and our team. Our new clinic features modern dental technology, a comfortable patient lounge with a beverage stand to grab a hot or cold beverage to enjoy before or after your visit. Sit back and enjoy the vintage hunting and fishing collection that encompasses our entire office-compliments of Dr. Schuett's father and grandfather.
Our teams' purpose is to educate our patients in a safe environment while offering necessary dental care. We understand that many people have anxiety about dental treatment, so we created a soothing environment and a scheduling system that never keeps you waiting long. By combining the latest technology with traditional techniques, we give our patients the best care in Milaca and surrounding areas.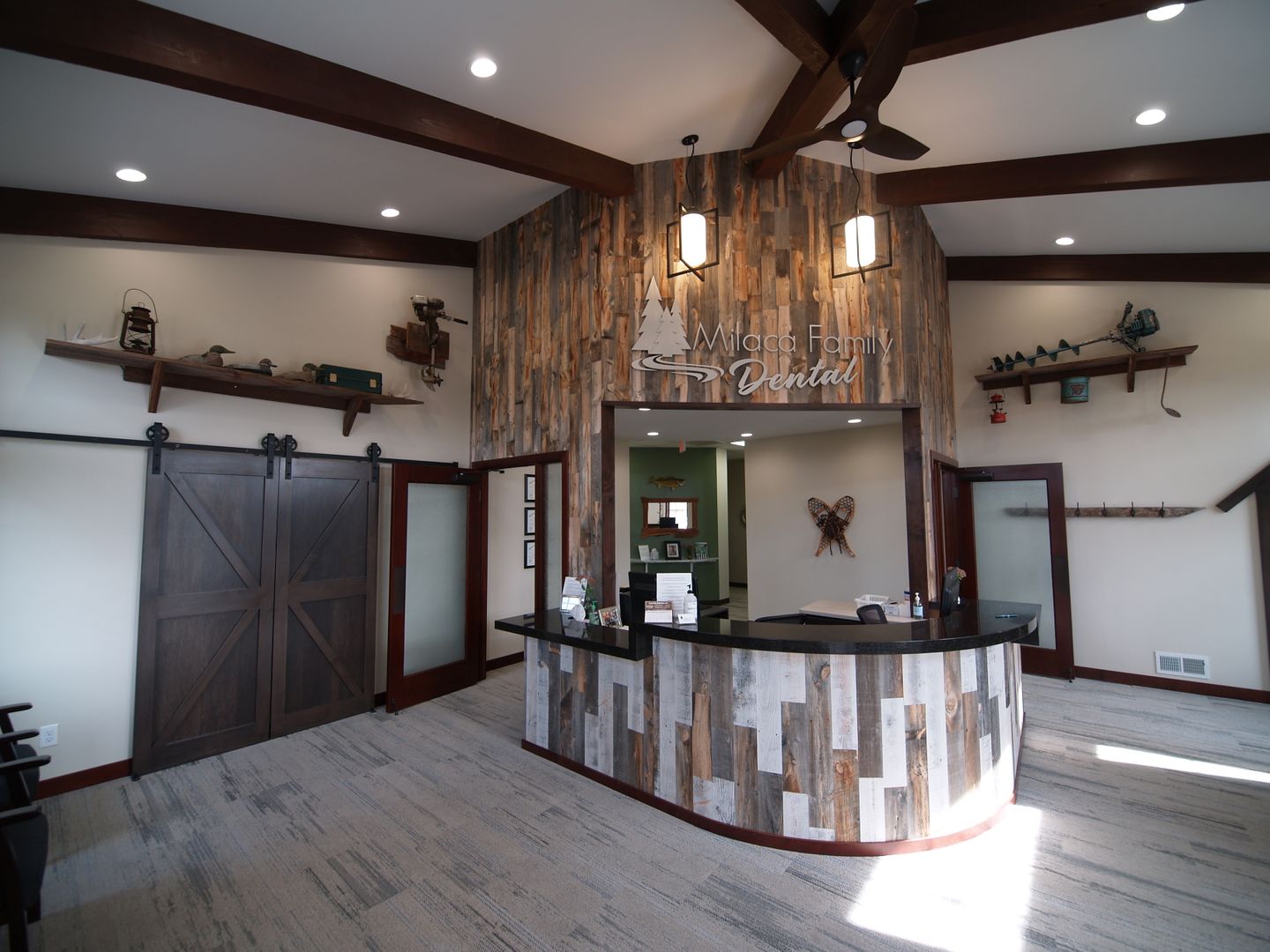 New Patients
What to Expect
To provide the highest quality dental care, we'll begin by performing a comprehensive examination during your first visit. This exam will help establish a baseline for your oral health that can be used to gauge the health of your smile in the future. If you have any oral health issues present, we'll carefully diagnose them and consult with you to determine what your best options for addressing them are.
During Your Initial Exam
As the baseline for your oral health, your initial examination will include a thorough visual assessment as well as the use of advanced technology, such as digital X-rays, intraoral camera, and more. We'll also offer tips to help you improve your hygiene practices at home and recommend a schedule of ongoing preventive care at least once every 3-6 months.